Highlights of the year:
– We held our club's 40th Anniversary Party on Sept. 29 with special guests MPP Bev Shipley, Mayor Al Edmonson, OI President-elect Ron Huxley, Great Lakes Region VP Lou Moss and keynote speaker OI Director Fatima Plater. Eugene Hathaway was recognized for serving as Club President in 1972 and 40 years later in 2012.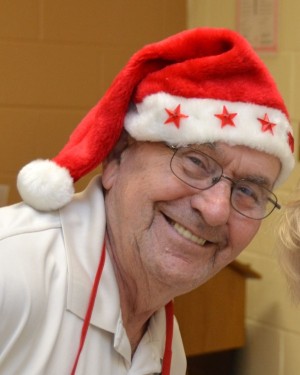 – Oktoberfest at the Komoka Community Centre was a sell-out with 330 attendees.
– Halloween at Camp Kee-Mo-Kee was a huge success with about 400 kids attending.
– We served breakfast to 622 people during Breakfast with Santa
– 80 players showed up for Turkey Bingo
– Family Day in Kilworth Park drew about 600 people who enjoyed the ice skating, games, trolley rides, music and food that we had organized.
– Our club started its own Facebook page and had 213 friends by the end of the year.
– We sponsored Rocks and Rings at Parkview school to introduce kids to the sport of curling.
– We donated 2 iPads to the Child Life program at Children's Hospital.
– A cheque was presented to the Mankulich family of Kilworth who lost their home to a fire.
– BBQ and bartending at the Fleetwood Country Cruize-in.
– Junior Golf, Spelling Bee, Bike Rodeo, Canada Day, Youth in Government and Bingos
Unfortunately, we also lost our President, Eugene Hathaway part way through the year. A tree was
planted near the Community Centre in his memory.